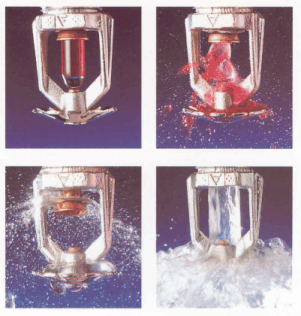 Company History
By way of introduction, Robertson Fire Protection is owned and managed by Arris Knikker and his partner Don Robertson. Combined they have 50 years of experience in the fire protection. In 1995, Arris Knikker started Robertson Fire Protection in Aruba to Design and Supervise installation of Fire Sprinkler systems for the Hotels, this soon grew into a Service Company serving all of the Hotels Fire Sprinkler Installations on Aruba. In 1999 the growing need of Aruba resulted in that the company began to service all types of fire extinguishing equipment.
Company Service
Service people were hired for this and trained; our mechanics are certified to service all types of fire equipment. For this we have a class one shop for refilling and recharging fire equipment. We are authorized distributors for: Ansul, Tyco Fire and Safety, Kidde Fenwal, Brooks Equipment, Guardian Equipment and Amerex.
Company Goal and Mission Statement
All our personnel are employees understand and appreciate the importance of customer satisfaction.
Emergency service is provided (24 hours a day) to insure our customers against business interruptions.
CUSTOMER SERVICE AND SATISFACTION IS OUR MAIN GOAL!
Company References
We have Service contracts with Holiday Inn (600 rooms), Renaissance Resort (550 rooms), Radisson Resort (360 rooms), Playa Linda Resort (200 rooms), Divi Village Resort (200 rooms), Casa Del Mar Resort (150 rooms), Aruba Airport Reina Beatrix, Codemsa Hardware Store and many more..
Projects we have designed, installed and supervised are Seaport Conference Center, Bucuti Beach Resort, Banco Di Caribe, Texas Furniture Store, Renaissance Shopping Mall and Paseo Herencia Mall with Cinemas.